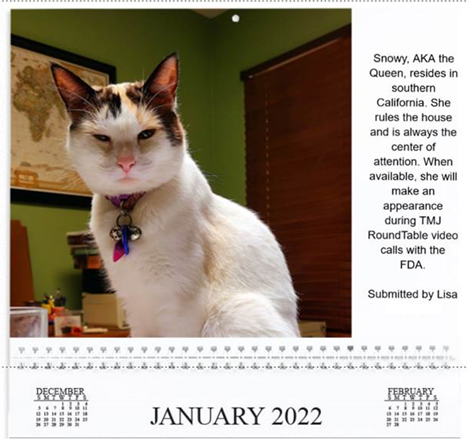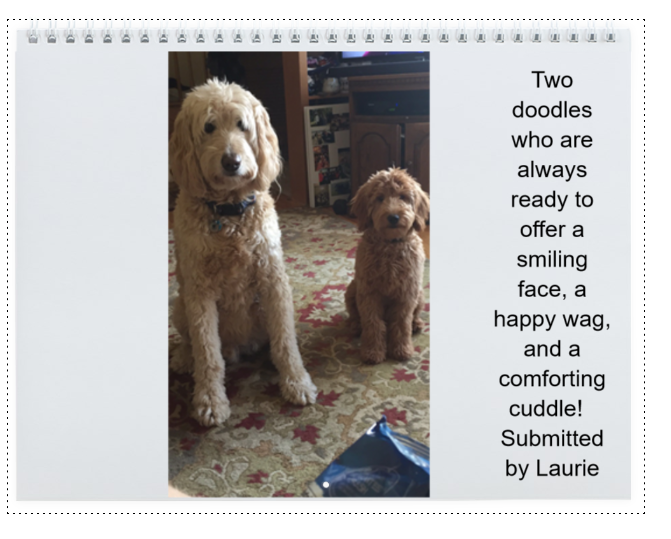 Are you a dog or cat "parent"? Do you believe that your furry friend is just about the cutest, most lovable being ever?  Well, we at the TMJ are also pet "parents", and we are so curious about yours!  It is our plan to create pet calendars, one for dogs, one for cats, to showcase our friends and raise some funds at the same time.  We invite you all to send us a photo, along with a short explanation, maybe from the pet's point of view, of the significant role they play in your life.  Each calendar will feature twelve pet photos and bios, one for each month, of course. 
If you wish to participate, please send your submission to info@tmj.org.  Include the photo (.jpg),* your pet's name, and what your pet might say about how he/she helps you through your TMJ days.  We'll need your name, also.  By submitting this information, you are granting us permission to use the photo in our 2022 calendar.  A panel of TMJ patient pet lovers will choose the twelve photos for each calendar, knowing that all pets are the best and most loved!
The final date for submission is October 15.  We can hardly wait to meet your friends!  The funds will enable us to continue our advocacy and outreach efforts – changing the face of TMJ!
*Ideal Size: 3375 x 2625px, Minimum Size: 2531 x 1968px