The TMJA thanks Adriana for sharing her artwork and for providing the following statement.
If I was asked to sum up what my 40 year journey with TMJ disorders "looks" like, this is what I see with my mind's eye.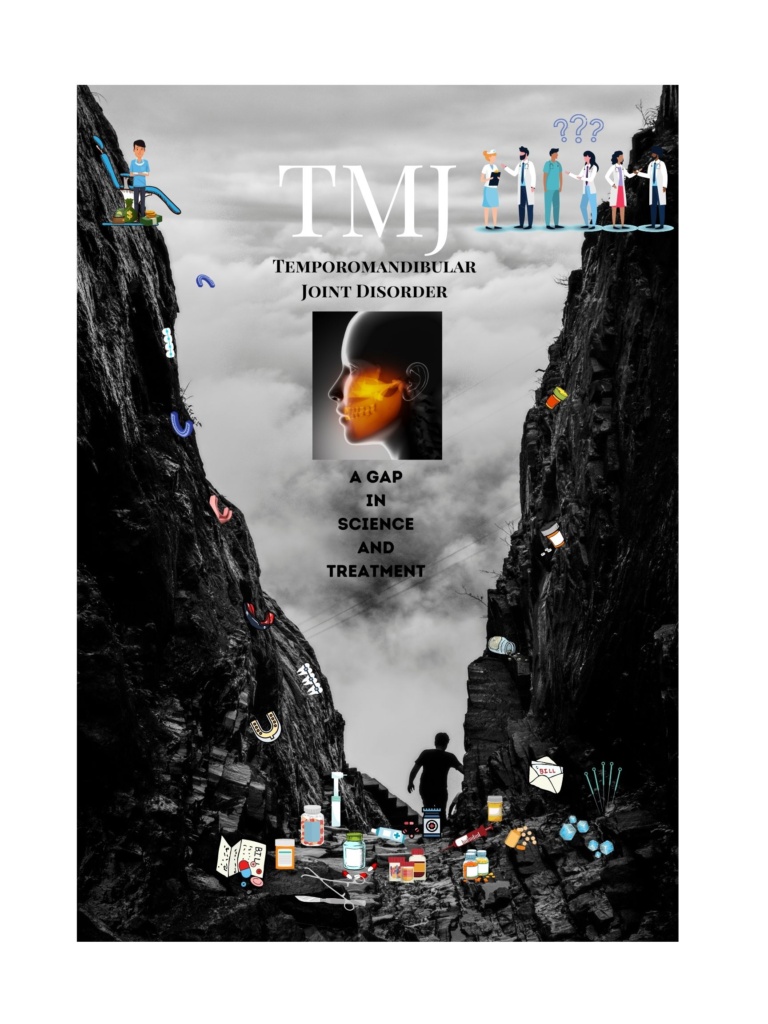 We are stuck in the proverbial "gap" between dentistry and medicine. The gap in science, standards, protocols, education, collaboration and accountability. We feel trapped in our dark world of pain willing to try whatever is thrown our way that "might" give us some relief.
Dentists and surgeons get richer while we get poorer. We get sent from one medical specialist to another and get one prescription after another. That is what I see with my mind's eye.
What I want to say now is: We are still years, if not decades, away from bridging the gap. The only people working to narrow the gap is The TMJ Association (TMJA), but they can't do it alone. Register with the TMJA, advocate for research, evidence-based treatments, and support these efforts with a contribution today!
Adriana in Canada