Common Temporomandibular Disorders (TMJ)* symptoms include pain in the area of the jaw joint and/or limited jaw movement, clicking and locking. However, there are other medical conditions that mimic TMJ symptoms.  Keep in mind that occasional clicking or discomfort in the jaw joint or chewing muscles is common and is not always a cause for concern. For many, the symptoms go away on their own after a period of time, even without treatment– similar to a sprained ankle.  Learn more.
*We use "TMJ" to refer to Temporomandibular Disorders. Over the years, a variety of acronyms (e.g., TMJD, TMD, TM) have been used to describe this condition.
Empowering You With Truth
Chaos. Stigma. Misinformation. Beyond symptoms, there's a lot to manage when you have TMJ Disorders, and the answers aren't simple. But there's power in truth and support, and we're here to provide it. For over 30 years, The TMJ Association has been the trusted source of information on TMJ – providing you with the latest and most comprehensive science-based information needed to make informed healthcare decisions.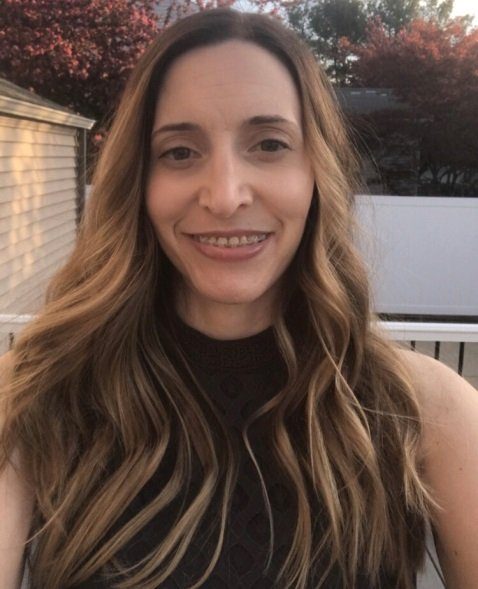 My name is Heather and I am 36 years old. I started having TMJ/TMD issues in 2010. I was diagnosed with Condylar Hyperplasia in 2015. I have had 4 surgeries within a 4-year time frame. First I had an arthroplasty surgery to try and stop the bone growth. After that failed I had three Total Joint Replacement surgeries. One on each side and then the right side replaced again only after two years. I currently still deal with symptoms such as migraines, facial pain, on and off swelling, and pain. More at: https://tmj.org/stories/meet-heather/
Read more patient stories: https://tmj.org/community/tmj-stories/
We are the ONLY patient advocacy organization fighting for the best science that will lead to a greater understanding of Temporomandibular and related disorders and treatments that will help and not harm patients.
We cannot change the face of TMJ without YOU. Make a tax-deductible contribution today! Your contribution is more than a donation. It is how we will ensure that TMJ patients have a voice —  through education, patient support and advocacy.
We cannot do this important work without you!  Help us to continue our progress towards advancing research, public awareness and safe and effective treatments for this debilitating condition.
Last year we told you about organizing a TMD educational session with medical and dental students so they could become better informed about the jaw
Read More
"I just wanted to thank you for the information on your website regarding various TMJ treatments. I was better prepared for my appointment with a "TMJ specialist" as a result and was able to ask the right questions, which made me realize I needed to continue seeking opinions before deciding which route to take. Thank you for providing this resource to patients trying to figure out the best path for treatment. It's much appreciated." Jennifer

"I just want to thank you for being there as a support system for sufferers of TMJ and chronic pain issues. It is wonderful to know that there is a place that understands and shows empathy for people like me who suffer with this illness." Joanne
"I appreciate all the information, especially the links to studies that the website provides. Thank you for existing!" Chris
"By happily stumbling onto your website, I feel I have found that proverbial needle in the haystack. It is absolutely an excellent website, and I recommend it as vital and very necessary to anyone who is suffering from TMJ (family and friends of sufferers as well). What is so wonderful is that there is a wealth of information that is all contained on one convenient website. No need to go hunting and searching through often misleading or confusing information." Kimberly