Your TMJ Voice is Needed!
There is power in numbers and your voice matters! There are many ways you can participate – as a large vocal community, we can accomplish so much more when we join forces and take action together!    
We have had much success with policy decision-makers, but we can only imagine how much more powerful we will be working together. When we visit elected officials to advocate for patients' needs, we are often asked how many patients we have heard from in that officials' state. By simply registering your information with us, you will help us to continue to advocate for your needs as well as:
Notify you of an opportunity to participate in patient surveys and clinical studies
Notify you of opportunities to provide your TMJ testimony in writing or at public meetings
Invite you to join in activities such as the Patient-Led RoundTable project
Provide you with the information to advocate for TMJ patient needs by writing or calling your elected officials
Receive our free e-newsletter, TMJ News Bites, to stay informed of current activities and TMJ news.
Sharing your story is empowering and goes a long way in supporting others suffering with TMJ disorders, as well as educating the public about the real life challenges of living with a TMJ disorder. Consider submitting your story and experiences with us through email (info@tmj.org) or upload a short video clip.
Make a Financial Contribution
If you have expertise in areas such as: fundraising, marketing, patient support, social media, scientific research and would like to volunteer some of your time to the TMJA, please contact us (info@tmj.org). Let us know what your interests are and we will be thrilled to match your skills with our needs.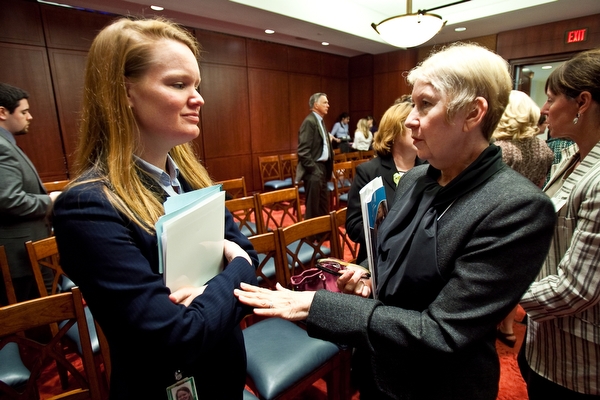 Educating dental and medical professionals, family members, friends, co-workers and others about the prevalence and impact of TMJ by downloading and sharing our brochures and other important resources.