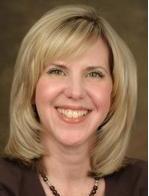 I have been on antibiotics for nearly 11 months since I was diagnosed with late disseminated Lyme disease. I had had a filling done, after which I developed severe jaw pain, a locked jaw and neck and shoulder pain.  Several months later, I developed swollen joints in my fingers, toes and severe foot pain.  This was accompanied by chronic migraine headaches, muscle pain and severe fatigue. I was finally diagnosed with Lyme disease by my cardiologist, but by then I had already had it in my body for perhaps 10 years or more.
To cut a long story short, I am seeing amazing success with antibiotic treatment!  My jaw pain has been reduced by almost 70% and it keeps getting better.  I am able to eat most foods now and I can open my mouth again to three fingers!  My doctor has assured me that with continued treatment ALL of my pain in my body will go away!  However, this will be a long process to recovery, possibly up to three years of treatment, but recovery is possible.
What concerns me is the number of people who are living their lives with undiagnosed Lyme disease as I was who have no idea that their lives can be completely different.  Doctors are not educated about tick-borne disease, and I have had to become an expert, educating my doctors.  Doctors do not realize that Lyme disease can be transmitted into the body in just a few hours, not after 36 hours, and that this is a disease of active infection and periods of dormancy that can go on and off for years in the body before being diagnosed.  I was having up to 18 migraine headaches a month, and not a single doctor ever mentioned Lyme disease to me.  I saw 3 different neurologists for my migraines and not one of them mentioned to me that they could have been caused by an infectious disease.     After antibiotic therapy, my headaches have been reduced dramatically, to about 3 per month, and I know that with continued treatment they will go away.
My Lyme disease doctor sees many patients with jaw pain, and one of his patients had scheduled surgery before seeing him.  He was able to save her from unnecessary surgery and needless possible complications.  Many people get bitten by ticks and are not aware of it because they are so tiny, and they may not develop a rash or flu like symptoms.  Most doctors think that if you don't have symptoms immediately after a tick bite, you don't have the disease.  This is not true, and so Lyme disease continues to be under diagnosed and missed in so many people.  Plus, testing is incredibly inaccurate.
I feel so blessed to be one of the few people who finally found the real cause to my jaw pain.  My oral surgeon could not understand why my speech was affected and why my pain kept on spreading. He never brought up the possibility of Lyme disease.  After I was diagnosed, I wrote him a letter, but never heard back from him.  My dentist told me that I needed braces to cure my pain and that it was all due to a bad bite.  Fortunately, when I finally saw an orthodontist, he was educated about Lyme disease and told me that braces would not solve the problem.  He told me I needed to find a Lyme literate doctor.
Thank you for all the hard work that you are doing to bring awareness to this country.