A $6 million award from The California Institute of Regenerative Medicine (CIRM) has been awarded to the University of California, Irvine (UCI) researchers for their late- stage preclinical project, "Treatment of the TMJ Disc Complex." Leading the effort will be Kyriacos Athanasiou, PhD, PE, and his team at Driving Engineering & Life-science Translational Advances at Irvine (DELTAi) in collaboration with Cartilage Inc. Joining him on this project are Jerry Hu, PhD, Ryan Donahue, PhD, Wendy Brown, PhD, MRSc, and Kiley Athanasiou, MBA.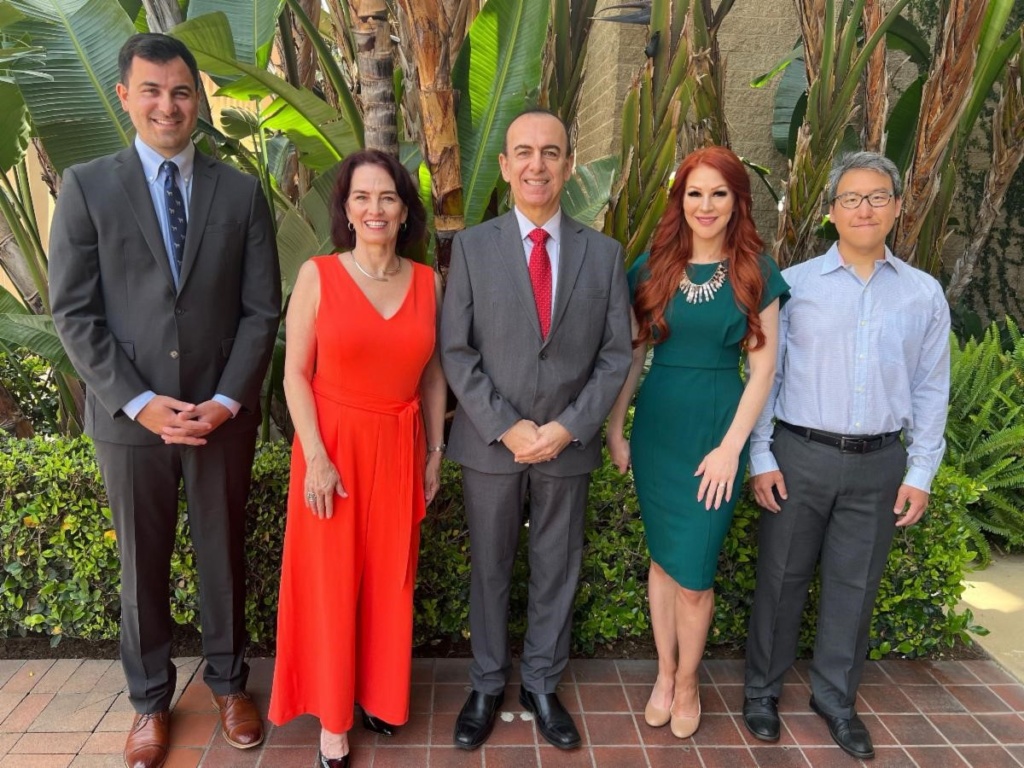 "The aim of this grant is to bring Hyaleon®, our tissue-engineered implant, to regulatory authorization to start human clinical trials," said Dr. Athanasiou. "We have shown very promising results thus far. With this grant, we will perform additional, key preclinical studies that will enable a Hyaleon's® Investigational New Drug (IND) application to the U.S. Food and Drug Administration (FDA)."
The grant will enable manufacturing process development, preclinical studies, shipping and stability testing, regulatory submission, and clinical trial start-up plans, Dr. Hu said, "These activities are crucial to establish a safe and efficacious Hyaleon® implant for eventual human use. The studies will need to be rigorous and held to a high standard in order to gain regulatory authorization for clinical trials."
Dr. Brown, who has been leading interactions with the FDA, is excited about the agency's response. "Our team submitted a pre-IND meeting request and a Hyaleon® briefing package to the FDA in Fall 2022 and the FDA gave us extremely valuable feedback on our study designs and plans. Completing this meeting was a requirement for the funding opportunity, and the work we will be doing for this grant is directly reflective of the FDA's feedback."
A portion of the work will be done by Cartilage Inc., a UCI-based start-up company aimed at commercializing Hyaleon®. Cartilage Inc.'s CEO, Ms. Athanasiou, commented that "This funding to DELTAi at UCI is fundamental to advancing translational efforts for Hyaleon®. Upon IND submission, which is the final requirement of the grant, Hyaleon® will be substantially de-risked and move further down the translational pipeline."
Significantly, the researchers are excited by the hope that the clinical translation of Hyaleon® will benefit TMJ patients who need better therapeutic interventions. "While we are still several years away from Hyaleon® becoming a commercial medical product, this funding from CIRM advances the work to the threshold of being able to treat humans with Hyaleon® in clinical trials. Our hope is that Hyaleon® proves to be safe and efficacious in reducing pain and improving jaw function for those suffering from defects of the TMJ disc complex," said Dr. Donahue, who is the Project Manager for the grant and also a member of The TMJ Association's International Scientific Advisory Council.
While a clinical trial is not a part of this grant, CIRM offers a CLIN2 funding mechanism, which provides funds to perform clinical trials. "Pending the success of the initial project, we will consider applying for a CLIN2 to continue the clinical translation of Hyaleon®. Right now, though, our focus is to successfully complete our IND-enabling preclinical studies and to submit Hyaleon's® IND to the FDA. We are excited about the opportunities that it will bring," said Dr. Donahue.
This two-and-a-half-year project is slated to start this summer.