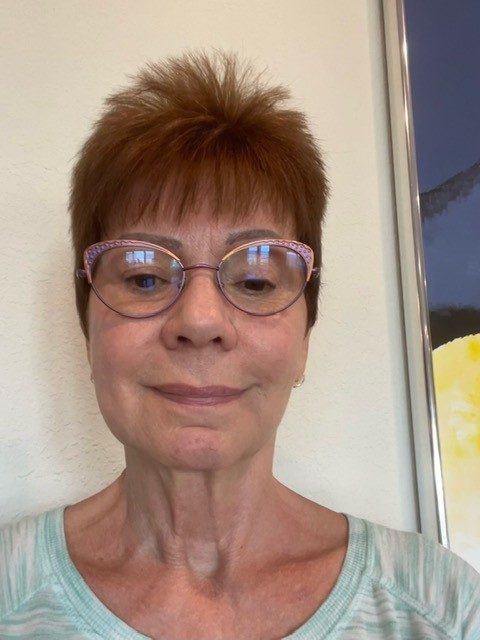 Hello! My TMJ issues started one evening at dinner (in 2002) when I tried to chew a pistachio. My disc just shredded out. I had pain in my joint prior but nothing terrible. This was a nightmare! I had no clue what was coming.
After that, I tried emergency clinics, my dentist, and finally an oral surgeon who figured it out.  He tried Arthroplasty to cauterize my disc back in place and that lasted about 2 weeks.  I went on vacation out of the country and it totally failed there.  Was unable to eat much of anything.  It was a total nightmare.  Came home and saw the doctor again.  He said the procedure did not work and I needed a disc replacement.  About a month later (when I could finally get in for surgery), he did a titanium fossa implant in early 2003.  But….he left my condyle untouched except to smooth it out.  So, titanium on bone did not work well.  I suffered for years as that titanium ground my condyle away.  When my insurance changed, he refused to see me because he didn't accept what I had. For years, I had no real help but to use a custom mouth guard to protect my bite at night. Little by little, my mouth would barely open.  That new dentist finally found someone who could help me and by that time, I had bony ankylosing spondylitis surrounding the implant.  In a year or so, my mouth would no longer open. My opening was at 24mm at that point.  Sept. 27 of this year (19 years later) I had the implant removed, the bone cleaned up and it was found that the bony process was moving into my ear canal.  Thankfully, it was caught before it reached my eardrum. I now have no real jaw – just a silicone spacer and am waiting for a custom joint to be manufactured.  I will hopefully get it by late January or early February.  But my jaw needs to heal from the previous implant and the 5 screw holes it left behind. It has not been a good journey.  
The worst thing is that there are very few doctors that really understand this and know how to treat it. Many don't even have a clue or believe it actually exists.  Yet it's pretty obvious when you see the CT scan that shows what disaster is in your mouth.  I am lucky to now have Medicare because most insurances fight not to have to cover such a procedure.
What has helped me is just core strength to deal with the situation and a fantastic support system in my husband (who met me while I was already 5 years into this). But there is really not much else. Even my beloved original dentist retired and the new guy does not get it at all. He's rough and rude and impatient that my mouth doesn't open like he thinks it should.  
I found out from my new surgeon that the original surgeon could have done a total joint replacement back in 2003. No clue why he didn't and I didn't understand that it was possible back then.  I suffered for so many years!!!  More information needs to be taught to dentists to get it. But I will be long dead before more of them even care about it. There aren't enough diagnosed cases for anyone to bother with.  Frustrating!!!  I am one of the lucky ones at this point. I might get 10-15 years out of the new joint.  I know many people who have problems like me and their doctors and dentists don't have a clue what to do. This also runs in my family.
I think the main thing is that doctors/dentists know it will not kill you and there is always something people can eat. So, they don't realize how debilitating it is. UGH!!!!