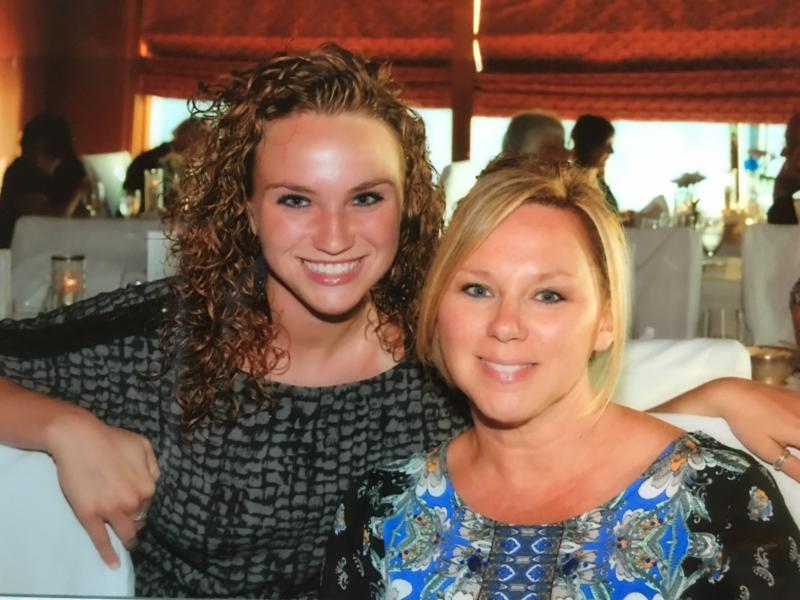 As the mother of a 26-year-old daughter with end-stage TMJ, I hope that our experiences and input may help to bring about much needed change in the diagnosis and treatment for those suffering with TMJ.   My daughter's problems began soon after wisdom tooth extraction and slowly progressed. By the age of 20, in her second year of college, TMJ pain had reared its ugly head with a vengeance and impacted her once "normal" life. The pain affected her ability to focus in school and started to impact her ability to function day to day. Approaching her 21st birthday, she started to significantly lose function of her jaw. Her facial muscles became incredibly tight, her mouth opening began to shrink, her ability to chew diminished day by day and her pain was "off the charts".  She became nutritionally compromised as well, and began to lose weight. Pain, despair, and anxiety were now a part of her everyday life. In her fourth year of college, majoring in Nursing, she was forced to take a medical leave of absence in an attempt to manage her pain and identify the root cause of this agony.
Through the years, we sought out the "best" dentists, doctors, and surgeons in the Boston area, and even traveled across the country to consult with doctors in search of answers. In all, we consulted and/or treated with 15 dentists and/or oral surgeons. We have also seen a minimum of 30 other medical professionals, seeking answers and/or relief from complications and pain associated with TMJ. On the advice of oral and/or maxillofacial surgeons, she had arthrocentesis, steroid injections, Botox injections, and arthroscopy.
Diagnosis of TMJ, severe bone degeneration, bilaterally displaced discs, and increased inflammation were given, but no explanations as to cause. Six months later, after a Cone Beam Cat Scan (CBCT) and a Bone Scan, we received devastating news; her bilateral condyles were "largely destroyed". She was now considered a candidate for bilateral Total Joint Replacement (TJR) at 21 years old.
As a registered nurse, I was shocked and appalled when we began our journey consulting "medical professionals" (dentists, oral surgeons, rheumatologists, physical therapists, chiropractors, etc.). There was lack of knowledge and understanding, lack of standards of care, mixed diagnosis, conflicting treatments options, etc. There was very little (if any) collaboration with other healthcare professionals, poor communication, poor intake history, rarely a THOROUGH work up to assess patients for other contributing factors (ie; Lyme Disease, other bacterial infections, viral infections, parasitic infections, EDS, autoimmune issues etc.).
Unfortunately, this story rings true to so many who suffer with TMJ that I have met across the country. Investing in much needed changes and how we treat TMJ will ultimately change the outcomes of these patients. We need clearly defined, standards of care for TMJ diagnosis and treatment, as well as changes made in how we assess, treat, and follow both pre- and post-surgical patients.
Many patients here and around the world are lost, forgotten, and suffering. I cannot imagine that all of us here don't share the hope that someday the approach to TMJ will be drastically different from what we have experienced, and continue to experience today. We are in dire need of a multidisciplinary approach to assessment and treatment of TMJ. The main goal is to assure the best possible outcome for the patient. We must assure that those requiring surgery will not suffer the same devastation and loss that they currently do today.
Michelle
Background: Registered Nurse and Patient Advocate